Need a Restaurant Website?
See our pricing, portfolio & get your FREE website mockup!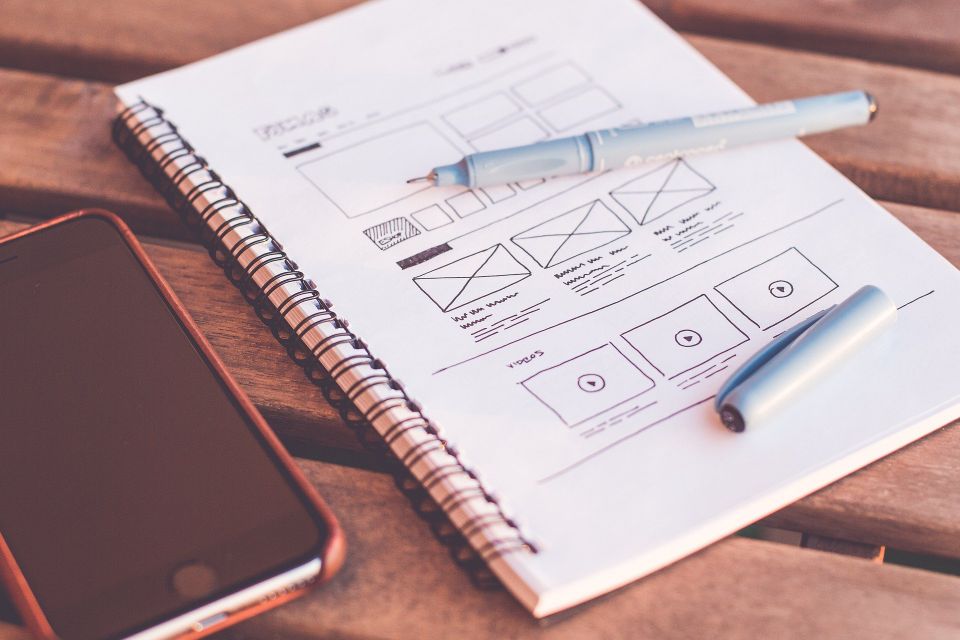 What You Need to Know About Restaurant Web Design Services


 
Restaurant web design services have been beneficial to small and large businesses alike over the years, but many entrepreneurs still don't realize their benefits.

Today we're going to change that with a look at why restaurant web design services are so effective, as well as some helpful tips on finding the best ones in your area.

By the end of this post, you'll be ready to start building your website or updating an existing one for maximum success with minimal cost and effort. Let's get started!
An Introduction
Since the dawn of the Internet, companies have been scrambling to create an online presence. For restaurants specifically, the importance of website design has never been more clear. Whether you own a restaurant and want to increase traffic or are a marketing agency looking for a new client in the food industry, effective web design services can help your business grow.

Website design is important for everyone from start-ups to large corporations looking to improve their online presence and grow their business.
Why Restaurants Use Websites
Restaurants use websites to attract and convert customers. With high-quality, engaging design and content that delivers clear information about their menu and hours, restaurants can build a loyal following for years.

Modern, responsive website design also helps your restaurant stand out against competitors who don't offer an online presence or a site from the early 2000s. Websites aren't just for pizzerias anymore!

Restaurants of all types are turning to modern web design services to reach new audiences and make it easier for current customers to find them. Whether you're looking for catering, pizza delivery, vegan cuisine, Mexican food, or anything else on the menu - a restaurant website is the best way to provide your visitors with what they're looking for.
Why Your Website Needs an Update
Your restaurant website needs an update because, in this modern world, it's important for your website design to match the changes of the times. Make your website look crisp and clean with an updated design, so you can entice people and bring in more business! Your current design might not be bringing in the clientele you were hoping for or could just be outdated, making your customers feel like they're visiting an establishment that hasn't changed in decades.
7 Tips for Promoting Your Business Online
A restaurant website will promote your business while you're offline and bring in new customers when you're open.

These three tips can help make your restaurant website the envy of the street:

1. Make Your Restaurant Website Mobile Friendly

2. Share Your Menu Online

3. Use Social Media to Stay Connected with Customers

4. Offer a Call-to-Action on Your Homepage

5. Provide an Easy Contact Form or Phone Number

6. Ensure That You Have Clear and Concise Content Throughout Your Site

7. Include Appropriate Photos of Food, Staff, and Local Scene
The Importance of Reviews
Reviews are everything in the business world and must be sought out and taken advantage of. No matter what restaurant you have, you'll want positive reviews to showcase on your website.

Yelp offers this opportunity and can be used as a powerful marketing tool. If someone says they had a great experience at your restaurant, it's your responsibility to ask them for their contact information so that you can follow up with them post-meal.

It's also important to respond to any negative feedback, even if you don't agree with it. Feedback is never bad - responding shows customers that they're being heard.
Ensuring Customers Stay on Your Site
Google and other search engines indeed want you to have a mobile-friendly site, but it is also true that customers may need more than just links for navigation to find what they are looking for.

One of the best ways for your website visitors to quickly find what they are looking for is by navigating categories and lists. There should be ample room on the page so that category titles can be seen without zooming or scrolling.

Some might say this will make your site feel cluttered, but the truth is this provides easy access for those who use laptops and tablets as their main browsing devices.

As a restaurant web design company, we recommend listing items alphabetically.

Categories can include appetizers, entrees, desserts, etc., and subcategories can include seafood appetizers or chicken entrees.

Using images is another good way to attract customers and keep them from exiting your site too soon; however, do not overwhelm the customer with too many pictures! If you're short on time, don't worry!
Creating SEO-Friendly Content
If you're not a digital marketing professional, you may not know that search engine optimization is the practice of creating web content that is easier for web crawlers to find. It's one of the best ways to ensure that your site will come up when someone searches for a restaurant in your area.

To create SEO-friendly content, make sure that you utilize keywords, include relevant images and videos, and provide reviews about your business.