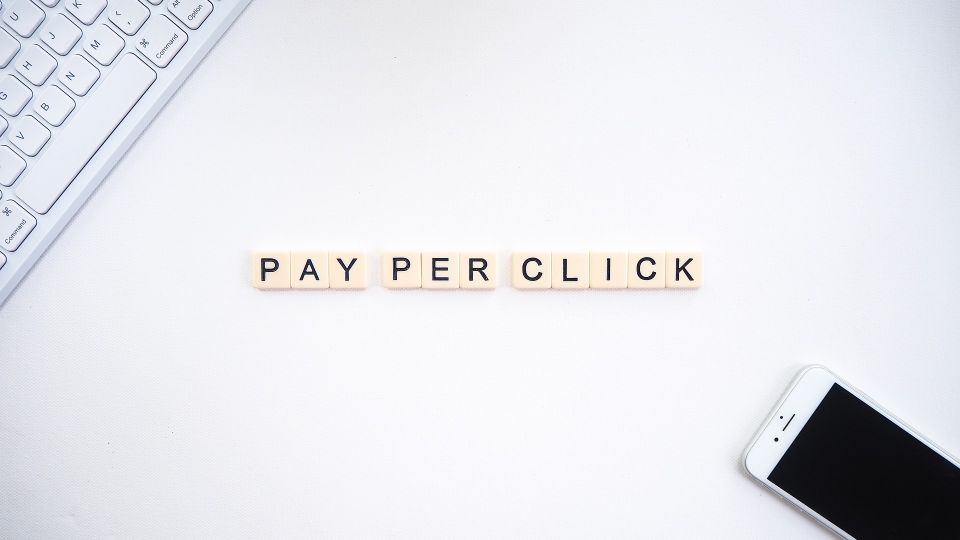 Unlock the Potential of PPC - Discover the Benefits of Investing in Professional Services!
Why You Should Invest in PPC Services
PPC (pay-per-click) advertising is an important tool for your marketing efforts. You can use it to get your website to the top of search engine results pages, generate traffic, and convert visitors into customers.

However, it is important to know that launching a successful PPC campaign requires expertise and experience. This is where hiring a professional comes in handy.
Benefits
Whether you're just starting out or have been in business for years, PPC ads can help you increase your website's visibility and boost its conversion rates. However, it's important to understand the pros and cons of running PPC ads in order to make the best decision for your company.

PPC is an online advertising model in which you pay a set fee each time your ad is clicked on. There are a number of platforms that offer this service, including Google Ads, Microsoft Advertising, and Facebook Ads.

It's a great way to put your brand in front of a potential customer without breaking the bank. It also allows you to create a budget that's flexible enough to fit your needs, so you can pause or adjust your ads whenever needed.

While search engine optimization (SEO) can take time to see results, PPC is an effective and affordable marketing strategy that delivers results quickly. It's a great option for small businesses that want to build their audience fast and reach more customers.

In addition, PPC can be integrated with other marketing channels for even greater results. This means that your ads can be paired with SEO and social media efforts to deliver the most impact.

Another benefit of using PPC is that it's easy to track and optimize your campaigns. There are a number of tools that can help you monitor your ad's performance, including Databox and Ahrefs.

If you don't have the time or expertise to run your PPC campaigns, consider hiring a professional agency. These experts have the skills and experience to maximize your ad's effectiveness while keeping costs down.

For example, a PPC agency can run multiple versions of your ad to determine which one works the best for your target audience and your business. They can also work with you to ensure that your
ad copy is compliant with the platform's guidelines.

Ultimately, PPC advertising can be an excellent marketing tool for any size of business. It's a quick and effective way to get your brand in front of potential customers, and it can have a huge impact on your bottom line. With the right strategies, you can drive traffic to your website, convert leads into clients, and boost your revenue.

Cost-effectiveness

PPC is a cost-effective marketing strategy that allows businesses to target specific groups of people who are interested in their products and services. When done correctly, it can be a very effective way to drive traffic to a business' website and increase sales.

PPC ads are also a great way to increase brand awareness. They often appear at the top of search results, making it easier for users to find a particular company's content and merchandise.

If you're looking for a cost-effective way to boost your search engine visibility, pay-per-click (PPC) advertising is the best option. It's a highly measurable form of online marketing that lets you determine exactly how effective your campaign is.

A professional agency can help you maximize your ad budget by optimizing keywords and bids. They can also create compelling ad copy that adheres to the advertising platform's guidelines.
They can run A/B testing on different aspects of your ads, including ad text and graphics, to find out which is more effective in attracting visitors to your site.

They can also integrate your PPC campaigns with other forms of online marketing, such as SEO or social media, for greater success.
Managing your PPC campaign can be a time-consuming task, especially if you're not familiar with the process. However, hiring a professional to run your campaigns can make it much easier.

In addition, a good agency will be able to provide you with full-service PPC management, meaning they'll have dedicated account managers and analysts who can track your campaigns on a daily basis. They'll also be able to offer a range of services, such as keyword monitoring, negative keyword filtering, quality score and CTR optimization, continuous ad adjustment, and more.

Another benefit of hiring a PPC agency is that they'll have extensive experience in the industry. This means they'll know all the latest tips and tricks for getting the most out of your campaigns.

In addition, they can help you find the right keywords and ad copy to attract the right audience for your product or service. They'll also be able to manage your budget effectively so that you don't overspend on your PPC campaigns.
Increased Conversions
If you want to increase the number of conversions on your site, then you should invest in PPC services. Not only is it a cost-effective way to market your business, but it can also put you ahead of your competitors on the search engine results page.

One of the most important things you need to understand when running a PPC campaign is that it takes time. This means that you will need to perform a lot of testing and optimize your ads on a frequent basis. Depending on your budget, you may also need to test a variety of ad copy and creatives before you see any significant gains.

In addition to this, you must make sure that your landing pages are aligned with your PPC ad copy. This will ensure that you are reaching the right people and sending them to the page that best matches their needs. For example, if someone is looking for a sectional sofa, they should be sent to a landing page that sells only sectional sofas.

Another way to increase your conversions is by retargeting your audience. This can be done through Google Ads, Facebook, and other online advertising platforms. It allows you to target users based on their past activity and behavior, making it easier for them to return to your site and make a purchase.

A great way to do this is by creating remarketing lists for your website and ads. You can then create different ad messages and conversion goals for each list, which will help you target those who are most likely to convert.

This will increase your conversions and ROI by ensuring that you are spending your advertising dollars on relevant, targeted audiences. It can also help you reach more potential customers and build a stronger relationship with them.

As a result, you can expect more sales and higher conversion rates. However, you should be aware that this can take a long time to achieve, especially if you are new to online marketing.

As a result, you should consider hiring a professional to run your campaigns. This will ensure that you are using the latest techniques in digital marketing and are working with an experienced team of experts who have worked on similar projects before.
Improved Return on Investment
PPC is an effective way to attract traffic to your website. It involves creating ads that are relevant and hyper-targeted to searchers and setting up landing pages that lead to conversions. However, it requires a lot of time and effort to be successful.

Having the right team working for you can help your business get the best ROI from your PPC campaigns. This means ensuring that your ads are targeting the correct audience and delivering the most results for your budget.

A well-structured PPC campaign can deliver many benefits for your business, including increased traffic, better brand awareness, and more leads. It also helps you stay ahead of the competition, which increases your chances of achieving higher search engine rankings in the long run.

You can improve your return on investment by optimizing your campaigns for the most profitable keywords and ad groups and then monitoring them closely for changes that may be impacting your bottom line. A professional agency will be able to track your results in real-time and give you the insights you need to make the most of your advertising efforts.

Hiring a digital marketing agency can be beneficial for businesses of all sizes, as it allows you to save valuable time. These agencies can take care of everything from identifying new opportunities to managing your online marketing and SEO campaigns, so you can focus on growing your business.
In addition to saving you time, a digital marketing agency can also help you maximize your ROI by helping you choose the right keywords for your campaigns. These professionals know what works and what doesn't, so you can rest assured that your money is being spent wisely.

It is easy to underestimate the power of a paid search campaign, but a successful one can deliver significant improvements in your business's bottom line. For example, a 1% increase in your ROI could mean an extra $500 per month. This can add up to a substantial amount of money, which is why you should invest in a PPC campaign for your business.