Need a Food Truck Website Design?
See our pricing, portfolio & get your FREE website mockup!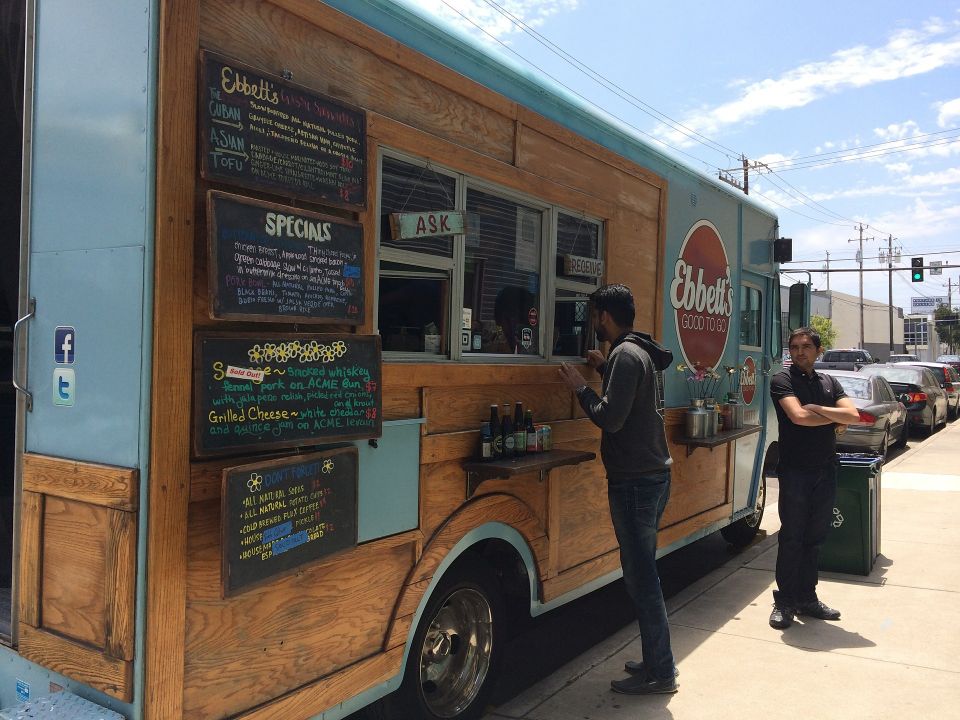 The 5 Must-Have Features in a Food Truck Website
When it comes to choosing a website template for your food truck, there are tons of options out there. These templates range from completely free and basic to paid templates that contain many useful features and designs you won't get anywhere else. If you're looking to make the right choice regarding your food truck website template, here are the five must-have features you need to look out for when shopping around.

1) Food Menu
If you're operating a food truck, you need to have a menu on your website. After all, potential customers will want to know what kind of food you're serving before they decide to visit your truck. Plus, a menu can help you track what you're serving and when.

The menu layout should be simple and easy to read, with the typeface at least 12pts to be legible from a distance. You'll also want to make sure that the menu is easy for customers to navigate - avoid cluttering it with text or images as well as keeping it short and sweet.

2) About Us
Your food truck website template should include an About Us section. This is where you can tell your story, share your mission, and let your potential customers get to know you and your food truck. Include pictures and videos to make this section engaging and visually appealing.

You may also want to include testimonials from happy customers so that others will trust that your food truck has something special going on. A contact form and newsletter signup box are also a must-have for any food truck website template!

3) Photo Gallery
People love food trucks because they're a fun and unique way to enjoy a meal. And what's more fun than looking at photos of delicious food served by a truck? That's why a photo gallery is a must-have feature in any food truck website template.

Your photographs should be uploaded as high-resolution images so that people can see all the detail in each dish you serve.

Make sure to include an action shot of someone enjoying your food, on their own or with friends. You might also want to add some video footage of your truck on the go, too!

4) Contact Us
When customers are trying to find your food truck, the last thing they want is to be frustrated by a complicated website. Make sure your food truck website template includes an easily accessible Contact Us section. This will allow potential customers to contact you to ask questions or place orders quickly.

5) Location Map
If you're running a food truck, one of the most important things you can do is make it easy for customers to find you. After all, they won't be able to buy your food if they don't know where to find you! A location map is a great way to solve this problem. Plus, it's a great way to show off all the places you've been and let customers know where you'll be serving each day.

Try these five must-have features in your food truck website template.
Need a Food Truck Website Design?
See our pricing, portfolio & get your FREE website mockup!