Need a Restaurant Website?
See our pricing, portfolio & get your FREE website mockup!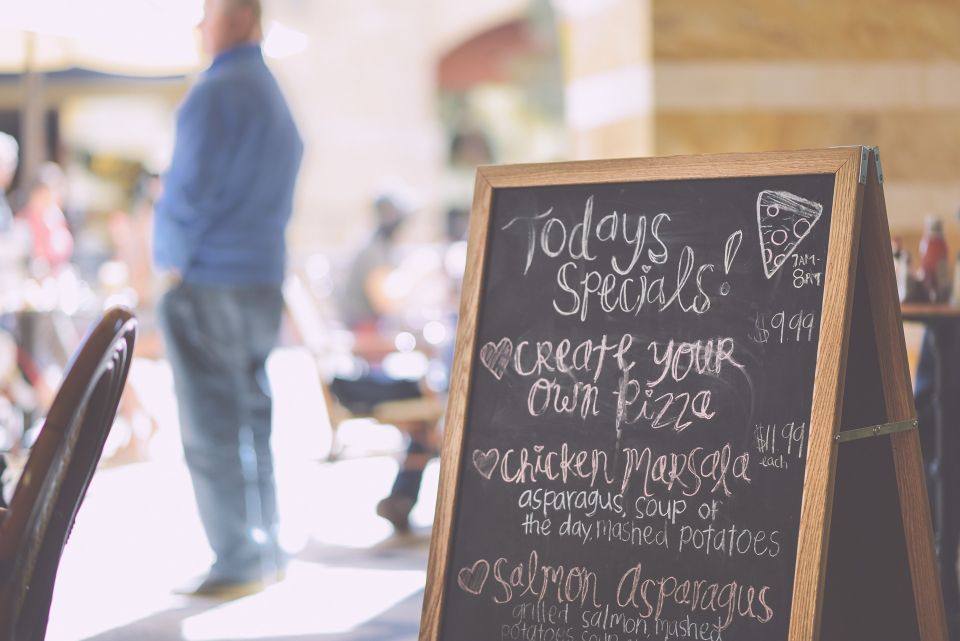 Pizza Shop Web Design – What Features are Important to Include?
Having a good-looking, well-designed website can be the difference between success and failure in the pizza business. Potential customers are looking for restaurants' websites when they search for delivery or takeout options, so it's important to have an aesthetically pleasing web presence to get them through your door and into your restaurant.

This guide on pizza shop web design will walk you through what features are essential in today's competitive online market, including online ordering, layout, and others.
An online ordering system is one of the most important features that a pizza shop should include. An online ordering system can boost sales by letting customers place orders on your website, which is convenient for them and easy for you to track. It can also save time because customers don't need to call in their orders or wait in line.

Additionally, having an online ordering system will allow you to offer more products than you might have space for in your store. You may not be able to carry all of your toppings at the same time, but with online ordering, you can list all available toppings.

You could also choose specific sizes and crusts (thin or thick) as well as cheese options if they're offered. 
Customers appreciate knowing how long it'll take for their order to be ready, so having an estimate available when they check out would help keep them from getting frustrated if there's a delay.
One of the first things to include on your website is delivery options. If you offer pizza delivery, you need to provide a link to your webpage so customers can order pizza from your website. You may also want to create a drop-down menu that allows customers to choose the type of delivery they want, such as ordering for pick-up or delivery only or pizza by the slice.
A website is an integral part of any business, and a pizza shop's website should be no exception. One of the most important features to include on your website is your menu so customers can choose their order ahead of time. This allows you to make sure that every customer gets what they want without having to wait for it to be made. 
In order to ensure that your pizza shop website is successful, it is important to provide your customers with information about the hours of operation. This way, they know when to call and come in for their favorite pizza! It will also allow them to check up on you if they miss your hours of operation.
Location and Contact Information
The first thing to include on your website is your location and contact information. This should be easy to find on your website and should also include a map to the location. You should also include a form for people to contact you if they have any questions or comments.
You can also add images of your menu, store, and team members to show off what you're all about and build trust with potential customers.
Promote customer loyalty programs on your website by providing discounts, points, and other rewards. This will show customers that you appreciate their patronage and make them more likely to come back. 
You want to make sure you have promotions and discounts on your website to boost sales. The best way to do this is by highlighting your current pizza coupons and promotions on your website. This will increase customer loyalty and allow them to find their favorite deals with ease. For example, you can show an offer for two pizzas for $10 with the following promotion: Order now and get a free order of wings. 
Social media is an important part of any modern business' marketing strategy. Utilizing social media can help you stay top of mind with customers by connecting with them on social media and delivering a unique brand experience.

You can also use social media as an opportunity to show off your creativity with photos and videos. It's a great way for restaurants to share what they have going on, like happy hour specials or upcoming events. By giving people more opportunities to connect with you, they will be more likely come back for more and keep your restaurant at the forefront of their minds.