Need a Restaurant Website Design?
See our pricing, portfolio & get your FREE website mockup!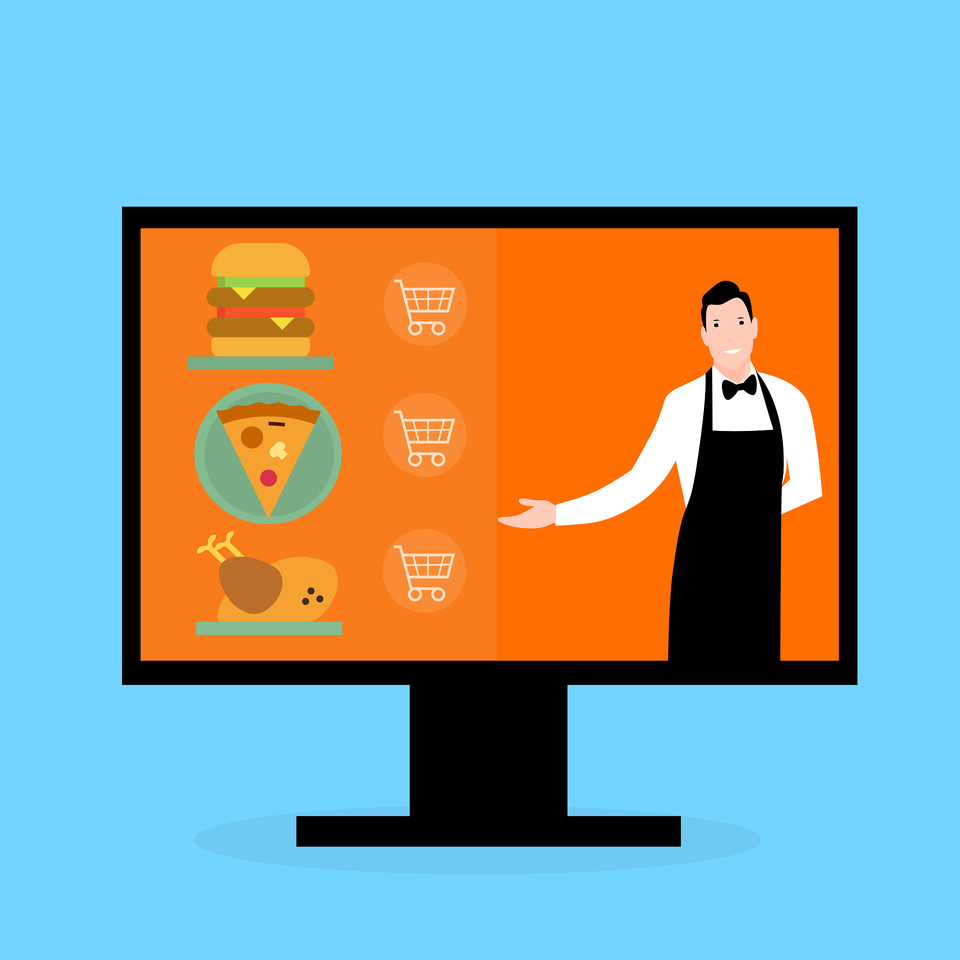 5 Reasons Why Online Ordering Should Be Included in Your Restaurant's Website Design
There's one feature you should look out for when getting your restaurant website designed: online ordering. It might seem unnecessary, especially if your restaurant has a simple menu, but this convenient service can make your customers' lives easier and increase your sales. Find out why online ordering should be included in your restaurant's website design below!

1) Boost Sales
Including online ordering as part of your restaurant's website design can have a positive impact on your business in several ways. Perhaps most importantly, it can boost sales by allowing transactions to happen directly on your website. This can increase the number of orders you receive, as well as the average order value.

Additionally, online ordering can save time and money by reducing the need for phone calls and paper menus. Plus, it provides a better customer experience by allowing customers to view your menu and place their orders at their convenience.

2) Customer Expectations
In today's technological age, customers have come to expect online ordering as a norm for businesses--not just restaurants. Many customers prefer the convenience and control that online ordering provides.

With online ordering, customers can browse your menu at their leisure without feeling rushed by a waiter or pressured to order quickly. They can also take their time to read reviews and compare prices before deciding. In addition, online ordering eliminates the need to wait on the phone for an available operator during busy times.

3) Ease of Use
One of the most important things to consider when creating a website for your restaurant is the ease of use. You want your customers to be able to find what they're looking for and place an order quickly and easily.

Online ordering is a great way to streamline the ordering process for you and your customers. It makes it easy for people to order from anywhere, including their desk at work or from their couch at home. Not only does this make it easier on your customers, but it also saves you time by not taking every phone call and text message.

Including online ordering on your website provides another opportunity for impulse purchases. Have you ever gone into a store because you saw something on sale that piqued your interest? That's exactly what can happen with online ordering - when people see something that catches their eye (even if it's not on the menu), they'll be able to add it to their order instead of buying two separate items.

4) Keep Customers Engaged
One way restaurants can keep customers engaged with their brand is by offering an online ordering feature on their website. By including online ordering on your restaurant's website, you're giving them another way to connect with you.

Plus, it's a convenient way for them to order their favorite dishes. The ease of selecting and customizing their orders is just one more reason why they'll be happy about the decision to include online ordering on your website. Restaurants should also offer additional features like personalized menus, customer reviews, and easy checkout options.

5) Increase Customer Satisfaction
There are several reasons why online ordering should be included in your restaurant's website design. One reason is that it can help increase customer satisfaction. Customers often appreciate the convenience of being able to order food from their favorite restaurants online. Additionally, online ordering can help reduce the wait time for customers looking to order food quickly.
Need a Restaurant Website Design?
See our pricing, portfolio & get your FREE website mockup!