Need a Food Truck Website?
See our pricing, portfolio & get your FREE website mockup!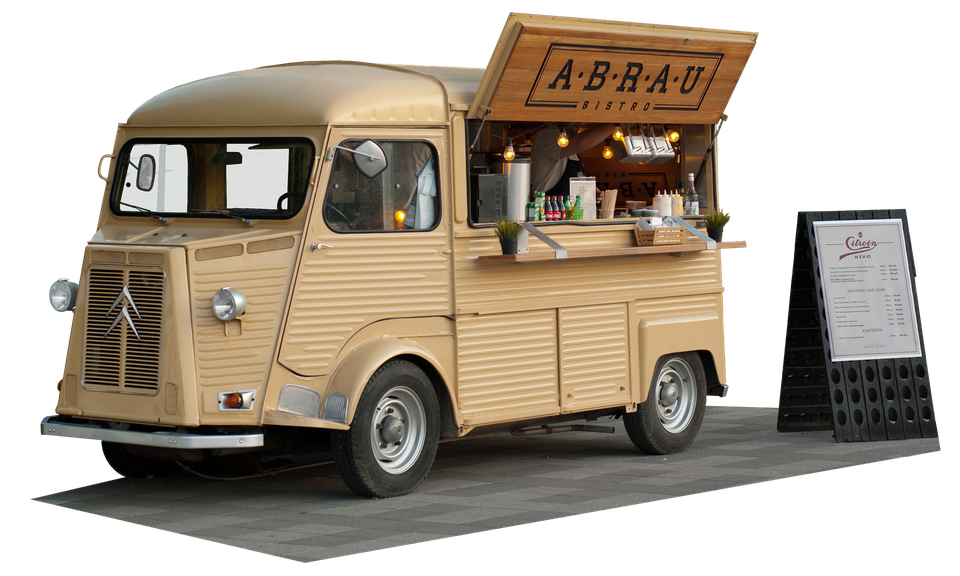 How Much Does It Cost To Make A Website For A Food Truck?
If you're planning to open up your food truck, getting your website up and running as quickly as possible will be one of the first steps to reaching that goal. However, what if you're not sure how much does it cost to make a website for a food truck? Let's look at some of the costs involved in making this dream a reality.

Food Truck Website Design Options
Are you thinking about starting a food truck business? If so, you're probably wondering how much it will cost to get a website up and running. The good news is that there are several different food truck web design options available, and the cost can vary depending on the features and functionality you need.

Fortunately, there are some affordable food truck website design services available online for all budgets. These include: DIY website builders like Wix or Weebly; freelancers on sites like Fiverr; or professional design agencies like Fast Web who offer a wide range of packages to suit your needs.

Pros and Cons of DIY VS Hiring a Professional
When it comes to food truck web design, you have two options: do-it-yourself or hire a professional. There are pros and cons to both approaches.

The DIY approach is cheaper and allows you to create your own look, but it can be time-consuming with the learning curve of website creation software.

Hiring a professional is more expensive upfront but could end up saving you a ton of time and end up looking better in the end. You should consider your budget when deciding which route is best for you.

Building from scratch (Time Consuming)
If you're starting a food truck, one of the first things you'll need is a website. And if you're building that website from scratch, it can be a time-consuming process.

The best way to save yourself some time is to find a good pre-made template for your website, which will also likely cost less than having someone build your site from scratch. You can find food truck website templates at all sorts of different price points and with different features and content options to match your needs as well as the needs of your food truck business.

Outsourcing development (Quickly)
When it comes to food truck web design, you want something that will look great and be up and running quickly. Outsourcing your development can help you achieve both of those things. Plus, it can be more affordable than you think.

Depending on the number of pages you need for your site, outsourced development can cost as little as $100.

You'll also have access to customer service from a dedicated project manager who will keep you updated with any changes or updates that are needed.

Finally, with your project being managed by a team of professionals, you'll have no downtime for updates or fixes - everything is done in real-time so there's no waiting around!

How much does an average food truck website cost?
The cost of a food truck website will vary depending on the features and functionality you want. A basic website with just a few pages can cost as little as $100, while a more complex site with multiple pages and features can cost $5,000 or more.

If you're not sure how much you should budget for your food truck website, start by considering what features and functionality you need, and then get quotes from a few different web design firms.

Many food truck website designers list pricing and packages on their website, which make researching online fast and easy.

What do you get at each price point?
If you're on a tight budget, you can get a basic website up and running for less than $100. For a more professional site, you'll need to spend around $500+. And if you want a top-of-the-line website with all the bells and whistles, you could spend over $5,000.

Website builders have their fees as well - templates, platform and hosting fees, SSL certificates, and more which add up and need to be considered. After all, you've already spent your valuable time trying to build this thing!
Need a Food Truck Website?
See our pricing, portfolio & get your FREE website mockup!