Need Reputation Management for Your Small Business?
Get your free Reputation Report and management quote.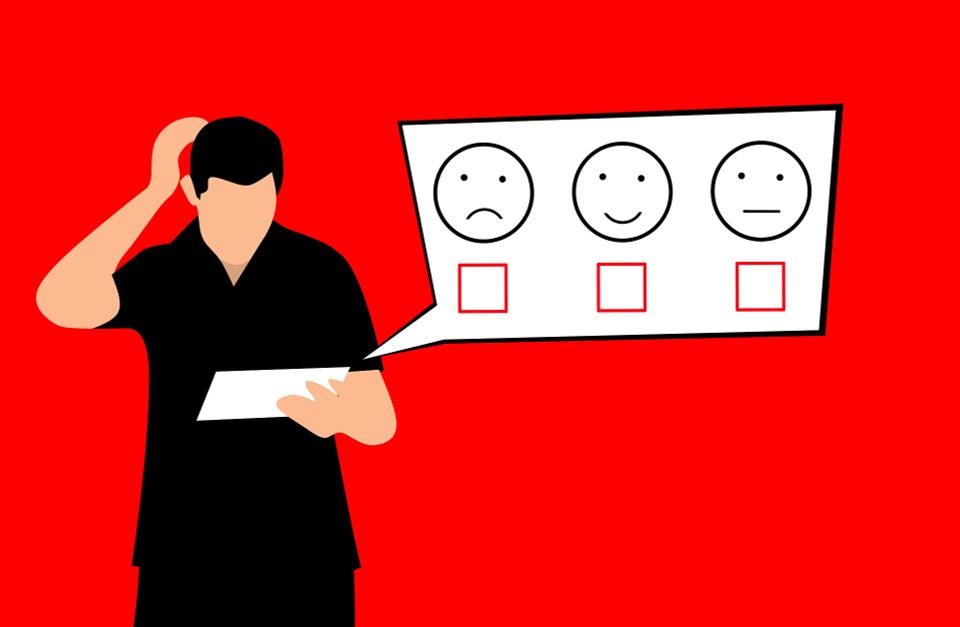 Tips for Small Business Reputation Management
The reputation of your small business is an important aspect of your success. Managing your reputation requires an effective plan and an understanding of what works and what doesn't.

There are many resources available to help you with this. However, the best way to manage your reputation is to be proactive. This means monitoring your online reviews and responding to negative comments.

Monitor online reviews

Online reviews have a huge impact on a business's reputation. They help customers make purchasing decisions. A good review can turn a disgruntled customer into a brand advocate. Reviews also affect a company's rankings in search results.

Monitoring online reviews are important for any business. It can help you spot potential problems, address negative statements, and improve customer service practices. Review monitoring can also help you increase the lifetime value of your customers.
Review monitoring is an effective strategy for small businesses to build a positive brand image and increase conversion opportunities.

You can monitor online reviews across multiple review sites. Some tools will even send you instant notifications when reviews appear.

When responding to online reviews, you should communicate remorse and care for your customer. If a customer has given a bad experience, it is important to apologize and invite them to visit your business. However, you should avoid being pushy.

One of the best ways to get feedback is to ask for reviews. You can do this through email. But many businesses are not sure how to monitor their online reviews. This article provides a quick overview of the different tools you can use.

Google Alerts is a free tool that allows you to monitor your online reputation. It will alert you when there is a new mention of your name or brand. Depending on the tool, you can use it to track other mentions of your company as well.

Fast Web offers easy reputation management for small businesses. Click here to learn more and get your free reputation report.

Regardless of the review monitoring tool you use, you should be aware that your online reputation is not an exact science. There are always risks involved, so take your time when reviewing your company's reputation.
Respond to negative reviews
Responding to negative reviews is an important part of running a business. Negative online reviews can be a great opportunity to show customers that you are listening to their feedback. If done correctly, they can turn into a win-win for both parties.

Responses to negative reviews should be quick, effective, and informative. They also have to be measured in terms of the impact they have on your business. A good response can turn a disgruntled customer into a long-term fan. While the quickest response is likely to be a simple "Thanks, we'll look into it" or similar, a more elaborate solution will be necessary in some cases.

The best way to respond to negative reviews is to acknowledge the problem, apologize, and offer a solution. It's a great way to improve your business while minimizing the impact of negative publicity.
Providing direct contact information will help customers feel like they are being heard. In addition to helping to resolve the issue, a business can show its appreciation by providing a perk only available to the person who left the review.

When a company responds to a negative review, it shows that it is willing to listen to customers and to improve its services. This also builds social credibility. Having a large number of positive reviews can help to push out the negative ones.

To be a successful review responder, you'll need to know which sites your customers frequent and have a general idea of what the review site's rules are. Once you do, you'll be ready to tackle any challenge.

There are many online tools to aid in your response to a negative review. You may want to create a list of a few standard responses to help you get started. These may include an apology, offering a solution, and providing a swag bag of goodies to the lucky reviewer.

While there's no foolproof response to a bad review, the following best practices can help you to respond to a negative review in a way that will leave both parties feeling happy.

Build a strong Google Business Profile

A Google Business Profile is a powerful tool for boosting your brand and acquiring new customers. In fact, it can help you rank better in local search results and can make it easier for you to connect with potential customers.
It's important to have an optimized profile. You can use the tool to promote your products and services and to promote your events. For example, you could post a photo of your business.

Having a photo is a great way to motivate prospective customers to visit you. And Google statistics show that businesses with pictures get more website clicks.

Another way to increase the visibility of your profile is to get customer reviews. Getting positive feedback from your happy customers will make your business seem more legit, which will improve your chances of getting a top spot on a search engine results page.

Another important aspect of a Google Business Profile is the analytics dashboard. This is an easy-to-use tool that provides information about your Google listing. The insights section allows you to see what searches users are most likely to perform. Also, you can set up alerts for questions related to your business, so you can respond to them in a timely manner.

There are plenty of other features that you can take advantage of. For instance, you can add your website to your profile and have your Google Maps appear in the search engine results page. But the best thing about a Google Business Profile is that you can update your information on the fly, which makes it a great asset for your company.

You can also take advantage of the Q&A section. Adding keywords to your answers is a good idea, but you should use them loosely. While Google is tight-lipped about the metrics they use to evaluate businesses, there are a few things you can do to make sure your business gets the attention it deserves.

Lastly, you can create a custom Gmail account. Having your own Gmail account gives you access to a multitude of additional tools.
Get more customer reviews
Getting more customer reviews is an important part of small business reputation management. It shows that you care about your customers.

Taking the time to respond to reviews is a great way to build trust with your customers. Keeping track of all the reviews on your business's website, Google and other sites can help you keep up with the latest feedback.

Having a great customer experience is key to a positive online reputation. One way to do this is to encourage customers to leave reviews. You can ask them to do this through a review request email or a text message.
If a customer leaves a negative review, it can hurt your credibility. However, a negative review also gives you the opportunity to respond. A calm response to a negative review can help show customers that you care. This shows your customers that you are active on the Internet and are willing to work with them.

To get more customer reviews, you can use a specialized software program. These programs are low-cost and easy to use. Some of these specialized programs can also generate new reviews while you are away from your business.

Another way to get more reviews is to offer incentives. Offer a raffle prize or a monetary incentive for leaving a review. Customers will be more likely to leave a review if they know they will win something. Reviews also can be displayed on your website or on social media. This can increase the number of visitors to your site, which can lead to more sales.

Adding a review widget to your website is another way to increase the number of reviews. You can add a simple line of code to your website or blog. Adding a review widget to your website allows visitors to easily leave a review on your site.

An online reputation management platform can also help you respond quickly and effectively to customer reviews. These platforms can also customize your responses to meet specific criteria. For example, your responses can emphasize your company's mission or values.