See what it could look like before paying a dime. Get your free website mockup now!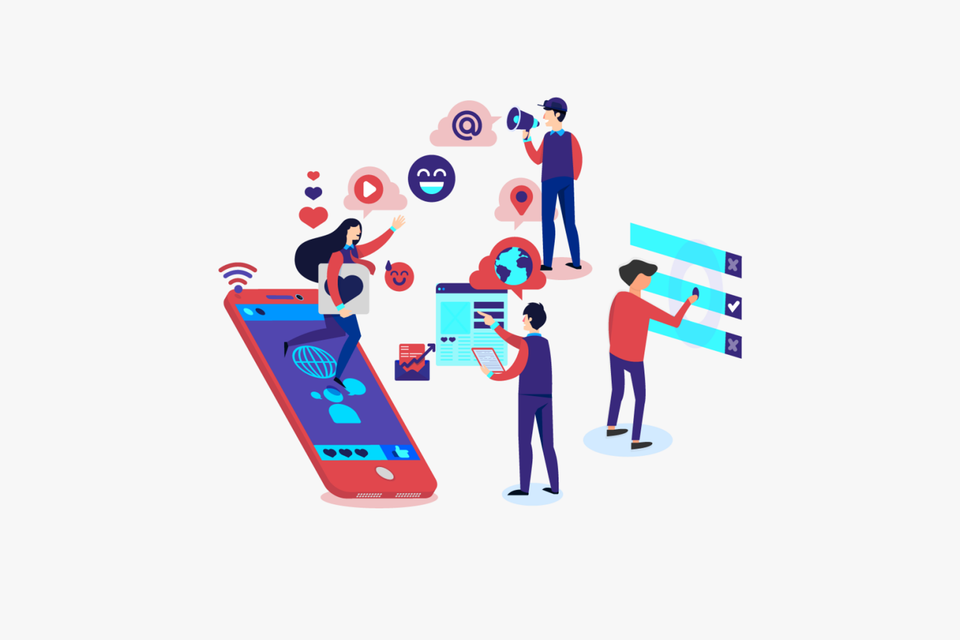 How to Choose a Digital Marketing Company
There are many factors you should consider when choosing a digital marketing company to help you promote your business. Here are some of them:
Search engine optimization (SEO)
Search engine optimization is a critical component of any digital marketing business to take part in. With the presence of competitors, it is essential to differentiate yourself by developing an authoritative online persona. This can make you accessible to millions of customers.

SEO consists of numerous strategies and tactics to raise a website's visibility and rank. This makes the goal to appear in the top of search engine result listings.

Even so, SEO does not always provide certain results and may take some time to yield the desired outcome. Therefore, it is critical to be aware of how search engines operate.

Nowadays, people use search engines regularly to search for things such as hotels, restaurants, and more. The results they are given typically include the most appropriate data related to their query.

To compile these results, search engines use complex algorithms. They also guide sites on how to enhance their position. This considers the types of content people prefer and the words they use.

Satisfying the user experience also enhances your website's rankings. This results in an increased number of visitors to your website and potential sales.

Ultimately, you will need to devote time and effort to strengthen your standing.

SEO is a comprehensive process that is part of multiple departments. It can be integrated into your marketing campaigns or implemented on its own. Deciding to either manage it internally or delegate it to an outside party, SEO can be an economical method of acquiring publicity and customers.

SEO is further able to minimize costs by combining SEM with other practices. Pay-per-click (PPC) advertisements can be seen at the top of the Google search results page. While SEO and PPC are efficient tools, they must be incorporated into an effective digital strategy.
Content Marketing
Content marketing is an effective and powerful way to promote your brand, attract potential customers and generate leads, all at a comparatively low cost.

Through social media, blog posts, videos, and other types of content, you can engage your audience and provide them with the information they need to decide.

To achieve these results, you must create a strong content marketing strategy that is backed by well-defined goals and make use of appropriate metrics to track and measure your success.

It is wise to seek the services of an experienced digital marketing company that can not only identify the right channels to reach your target audience but also develop the content and create an editorial calendar that you and your team can follow.

Furthermore, a conversion funnel can be employed to map out the various stages in the customer's journey, helping you to identify the most effective content that drives engagement and website traffic.

To ensure your content resonates with your target audience, keyword research should be conducted to pinpoint their interests, problems, and needs.

Also, it is beneficial to customize your content according to each stage in the buyer's journey, making sure that it is both informative and interesting. It is equally important to maintain a regular review process in order to assess and optimize your content marketing efforts. Using an efficient database like Airtable can help you keep track of the necessary data.

Finally, you should make sure you have the right tools to effectively report and analyze the results of your digital marketing activities. These reporting tools can give you valuable insight into how to maximize the efficiency of your content marketing strategy.
Conversion Optimization
Conversion optimization is a technique of boosting the traffic on your website, while concurrently raising the revenue your business is bringing in.

By increasing the amount of people taking a specific desired action, the quality of your leads is increased as well. This is an ongoing process, involving data collection and testing, with the help of various tools which enable you to observe the behavior of your website's visitors accurately.

When carrying out optimization projects, it is essential to decide upon a target, find out what can be tested, and evaluate the result. With the help of this, a sound hypothesis is established.

A major factor of any marketing plan recognizes the parameters of success, which differ based on the campaign's aims and your particular kind of business.

Through the use of an effective conversion rate campaign, quality leads are produced along with a lasting rise in income. You can observe this outcome by analyzing the ROI of your business.

An application like Optimizely can also be used for constructing multivariate tests, giving you a comprehensive overview of your test results.

Another technique for obtaining the most efficient conversion rates is to observe the average page per visit (CPPV). This metric gives an insight into the involvement of your website's visitors. If your page isn't holding their attention, then you may need to reconsider your strategy.

In conclusion, conversion optimization is worth considering if you are currently creating a new website or revamping an existing one. It not only enhances your revenue but also decreases customer acquisition costs.