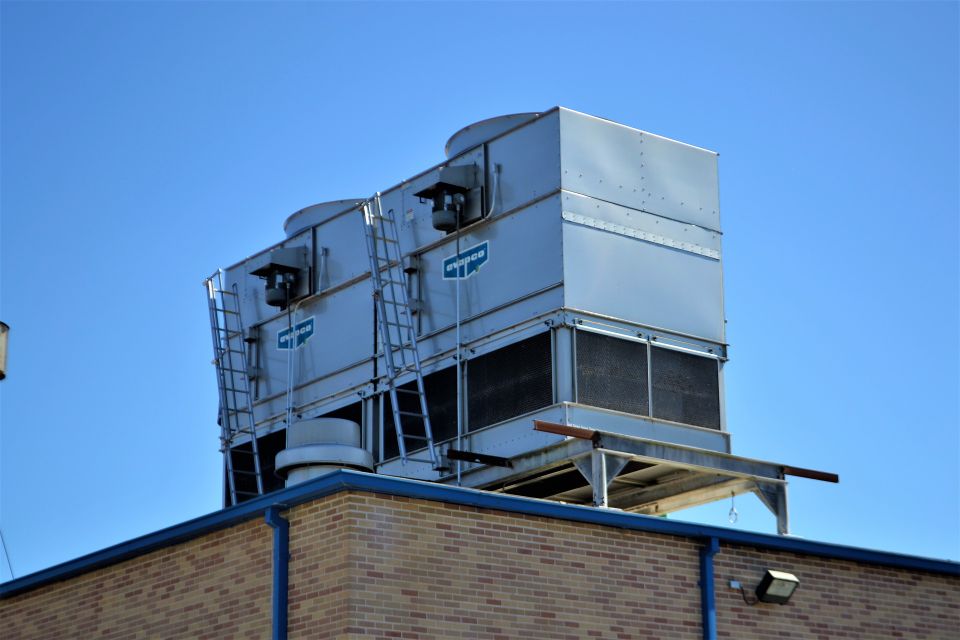 Choosing an HVAC Web Designer
Choosing an HVAC Web Designer
Whether you are looking for a new website or just want to revamp your current one, it is important to make sure you find a web designer who can help you create the right website for your business. Some key considerations when choosing a web designer are Responsive design, URL structure, and aesthetics.
Website aesthetics
Having a well-designed HVAC website can be very beneficial to your business. A website can attract more customers, convert leads into sales and even create brand loyalty. But you should be careful when choosing your website design. A poorly designed website can harm your brand and lose opportunities. Here are some design tips to keep in mind.
The first tip is to have a well-designed website that works well on mobile devices. Most of the time, customers look for HVAC companies online before they call. Your website should load quickly, be responsive and compatible with all devices.
The second tip is to have a website that is easy to navigate. A well-designed website will have intuitively organized content and an accessible system for displaying content.
The third tip is to have a website that is visually stunning. Your HVAC website should have a striking design and impressive content. The website should tell a story. This is important because people will form an opinion about your website in a split second.
The fourth tip is to have a website that is optimized for search engines. A good website will use keyword-oriented content to boost your rankings on search engines. The website may also include a blog section. The content in your blog should be keyword-oriented and updated regularly.
The best HVAC website design should also be responsive. This means that it will adapt to different devices, such as mobile phones, tablets and desktops. You should also have a contact form or phone number on your website.
A well-designed website is the best way to get your business's name out there. It's also the best way to generate leads and keep customers coming back. Having a website is essential for any HVAC business. You may also want to have a custom design for the live chat section.
The best HVAC website design will have a great visual message and excellent conversion rates. It will also have a well-designed navigation and clean typography. The website's about us page should also be impressive, as it's where customers decide whether to avail of your services. The about us page can contain a company's history, awards and years of experience.
Mobile-friendliness
Having a mobile-friendly website is not only about design. It also involves speed, content relevance, and convenience. In other words, the way your website works on mobile devices can be the difference between winning and losing clients.
People use their mobile devices to perform a variety of tasks, including researching health information and comparing services. As such, they expect a seamless experience on their mobile device. With this in mind, you need to ensure that your HVAC website is mobile friendly.
If you're unsure of whether or not your website is mobile friendly, you can use the Google mobile-friendliness test to determine the status of your site. This tool will examine the text size, navigation, and speed of your site, as well as your bounce rate. If you find that your site does not meet Google's mobile-friendliness standards, you may want to consider updating your website.
While many HVAC web design companies specialize in visual themes, they also focus on color, responsiveness, and other critical aspects of a website. This helps to ensure that your site functions correctly on mobile devices, tablets, and desktops. Having a mobile-friendly website can boost your organic traffic, increase your site's conversion rate, and expand your client base.
Having a mobile-friendly website can also help to build trust with prospective patients. Many consumers have replaced home computers with mobile devices, which makes it easier for them to find information on the go. Having a mobile-friendly website will also help to increase your site's ranking on search engines.
With a mobile-friendly website, your potential clients will be able to find the information they need quickly and easily. As a result, they'll be more likely to choose your HVAC contractor.
Mobile-friendly websites also increase lead conversions. This means that if you aren't getting enough leads, you could be losing valuable clients. Your website is your first impression with potential clients, so make sure that it's professional and informative. A good HVAC web designer will help you to attract the right customers.
You'll also want to consider having a navigation bar at the top of each page. This will allow your visitors to jump directly to the pages they need. You should also provide plenty of contact options, including big, easy-to-click buttons.
Responsive design
Considering the increasing number of mobile devices, many companies have realized the need for a good website. If a company doesn't have a website, they can't show their services to customers. This is an opportunity to expand your consumer base.
In order to get your HVAC website up and running, you'll need to know how to create a responsive design. Responsive design ensures that your site will look good on any device. Having a mobile-friendly website will also help you rank better in local listings.
One of the first steps to building a responsive website is to revisit your website's information architecture. This includes the layout, images, and copy. You will want to keep these things consistent. You may also want to include a logo and ads.
Another consideration is SEO. A good SEO strategy will help your website rank higher in Google and other search engines. Having a strong web design will also ensure that your site will convert visitors into leads. The right HVAC web design will also build your brand's credibility and legitimacy.
Another important aspect of HVAC web design is the user interface. If a website doesn't work well on a mobile device, it will lose customers to competitors. For example, a text column on a desktop view might flow to the available width, but a touch screen won't be able to use hover text.
Another aspect of HVAC web design is the URL structure. An organized URL structure makes it easier for Google to understand what your website is about. Creating a website isn't easy, so it's best to hire a professional who knows what they're doing.
In addition to SEO, your HVAC service web design should also incorporate Google Maps. Google Maps will allow you to attract local customers to your site. It's also important that your website rank well on Google's first page.
Choosing a responsive design for your HVAC website is a good way to ensure that your company stays at the top of your customers' minds. This is critical for your business's longevity. It's also important to keep your visitors happy.
URL structure
Whether you are a HVAC contractor or a business owner, your website plays an important role in converting traffic into leads. In order to make your website as effective as possible, you should consider the design, functionality, and overall user experience.
To be successful, you must create a website that will be easy to use. Whether you use a website template or work with a professional website design company, your site should be clean and easily navigated. If you do not, your traffic will likely leave your site. Having a website that is easy to navigate will instill trust in your brand and motivate your website visitors to take action.
It's also important to keep your website's URL structure clean. This will improve the user experience and help search engines find your website. Clean URLs also accurately reflect the content of your website. You can do this by using a dash (-) instead of an underscore (_) to separate individual words.
Another way to keep your URL clean is to categorize your pages. For example, a page for residential ac repair should be categorized as a child page under a parent page. A sub-folder can also keep your URL clean and help improve search results.
You should also consider creating a website that is mobile-friendly. Mobile users are a large part of your website's audience. Over half of your website's visitors will access your site from a mobile device. In order to be successful, your website must be mobile-optimized. You can do this by incorporating several design elements that will be tailored to promote your services to mobile users.
When you're choosing a website design company, make sure to choose one that offers services that are appropriate for your HVAC business. Having a professional design your website will save you time and stress.
Your HVAC website design should also include a call to action. You can use a button at the top of the page or at the bottom. You can also include a handy form for users to enter their contact information.